Our talented landscape designers and installation teams are passionate about crafting every project to the highest standard of quality. Let Denver Landscapes architecture & construction team take care of the details while making your landscaping ideas a reality. We include attention to detail which result in unique outdoor spaces that define stylish outdoor living in the Denver metro area. Our Denver Landscapes design team is well versed in custom amenities and finding solutions to challenging projects.
Denver Landscapes design & construction has been mindful of green industry practices long before environmental sustainability became buzzwords. The combination of appropriate landscape design and the use of sustainable products keep us at the fore front of Colorado landscaping. We utilize thoughtful recycling solutions to reduce waste and practice ecological landscaping methods that are less harmful to the environment.
Even after installation is complete our team of certified landscape professionals are there when you need us. We have learned that some of the success from a project is in its beauty years after the installation. Healthy vegetation, thoughtfully positioned outdoor lighting, and exquisite patio decks make a positive first and lasting impression. Properly serviced irrigation systems and water features run more efficiently saving money in the long term.
WATER FEATURES • PONDS
Add timeless beauty and interest to your environment with an elegant oasis that enhances your outdoor living space while bringing in the sounds of nature. Cascading waterfalls, flowing streams, tranquil ponds, and bubbling fountains naturally transform the landscape into an enticing sanctuary with life and motion that invites exploration. They can be big and bold, while a simple water fountain can still have a dramatic effect. The Denver Landscapes design & construction team work closely together to achieve the best result for your lifestyle and outdoor living space.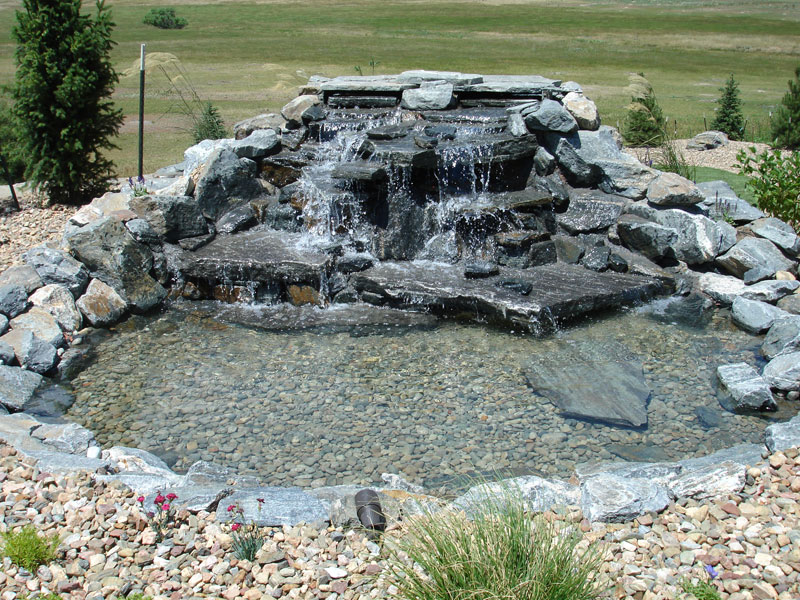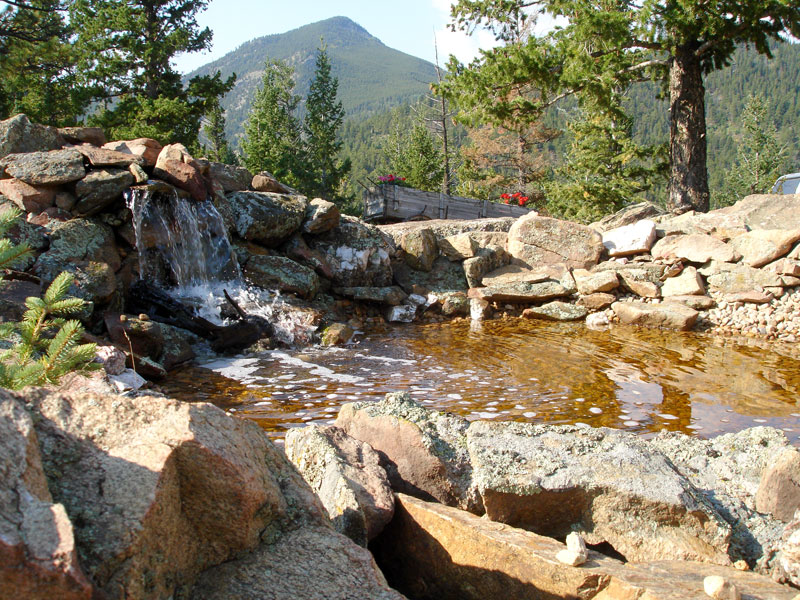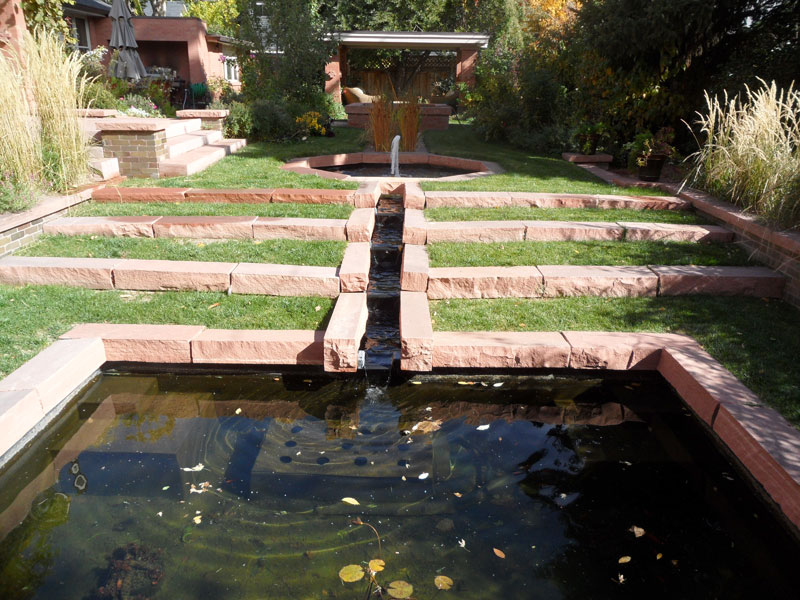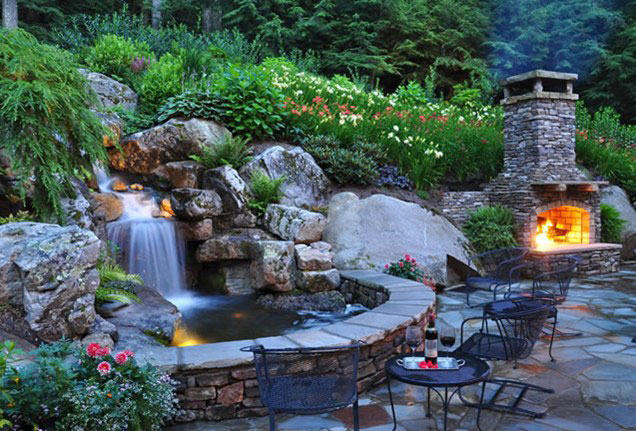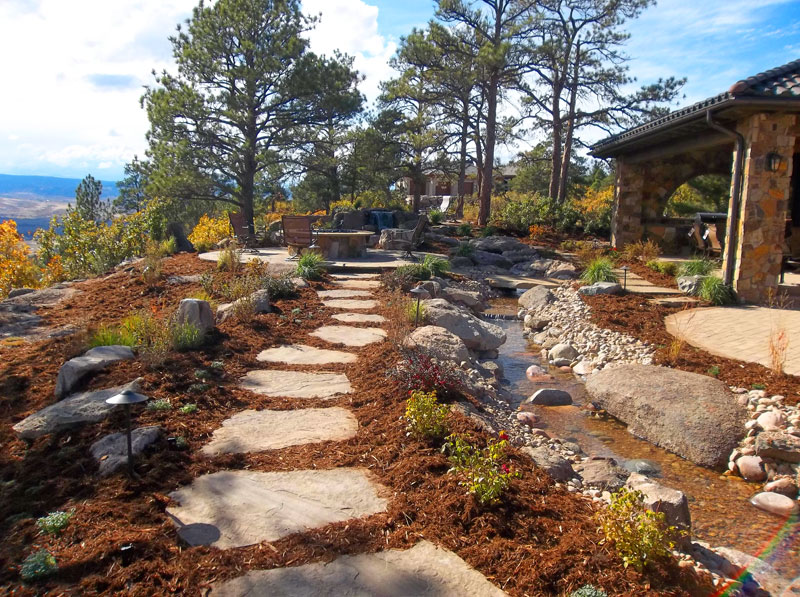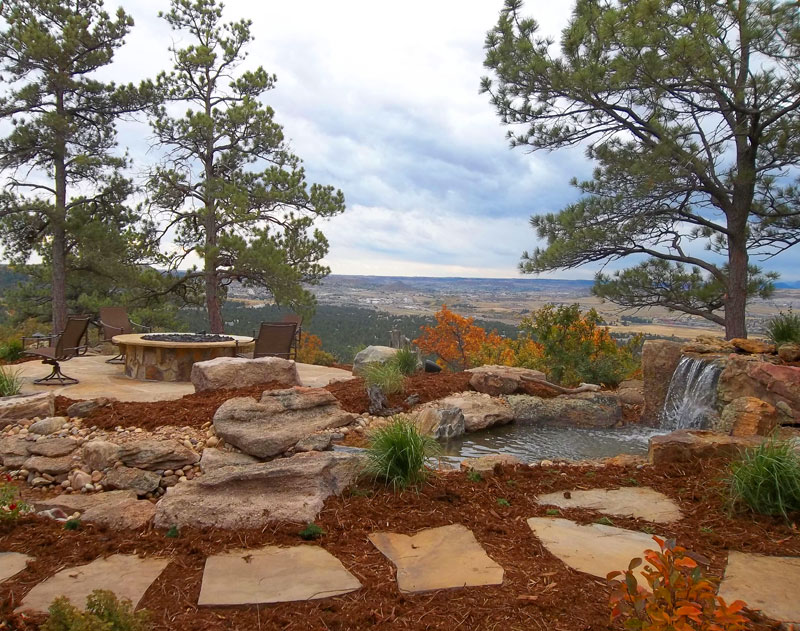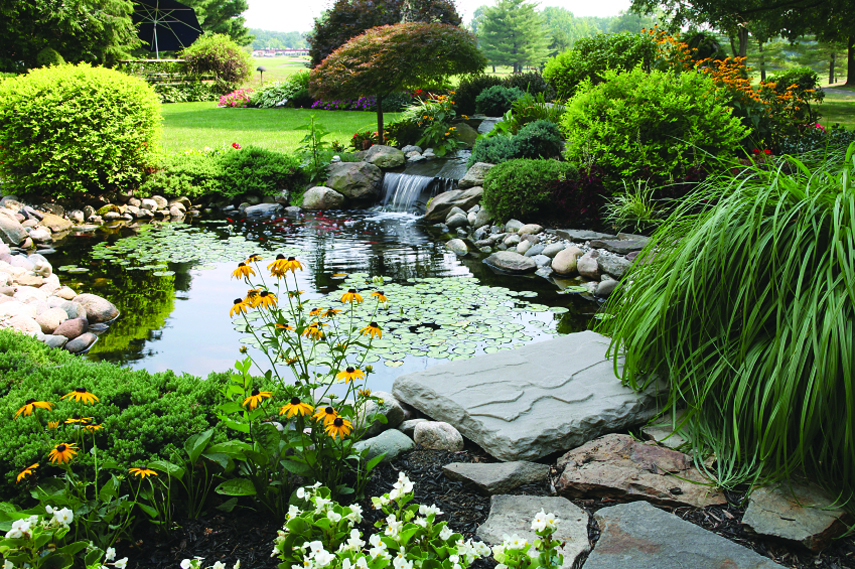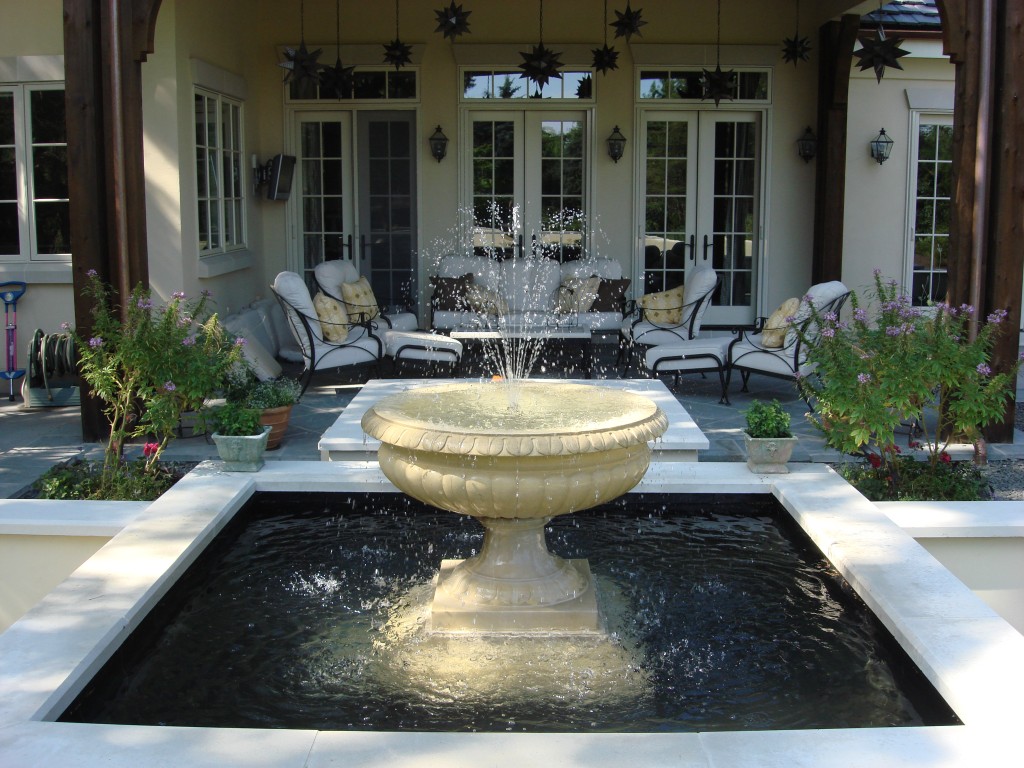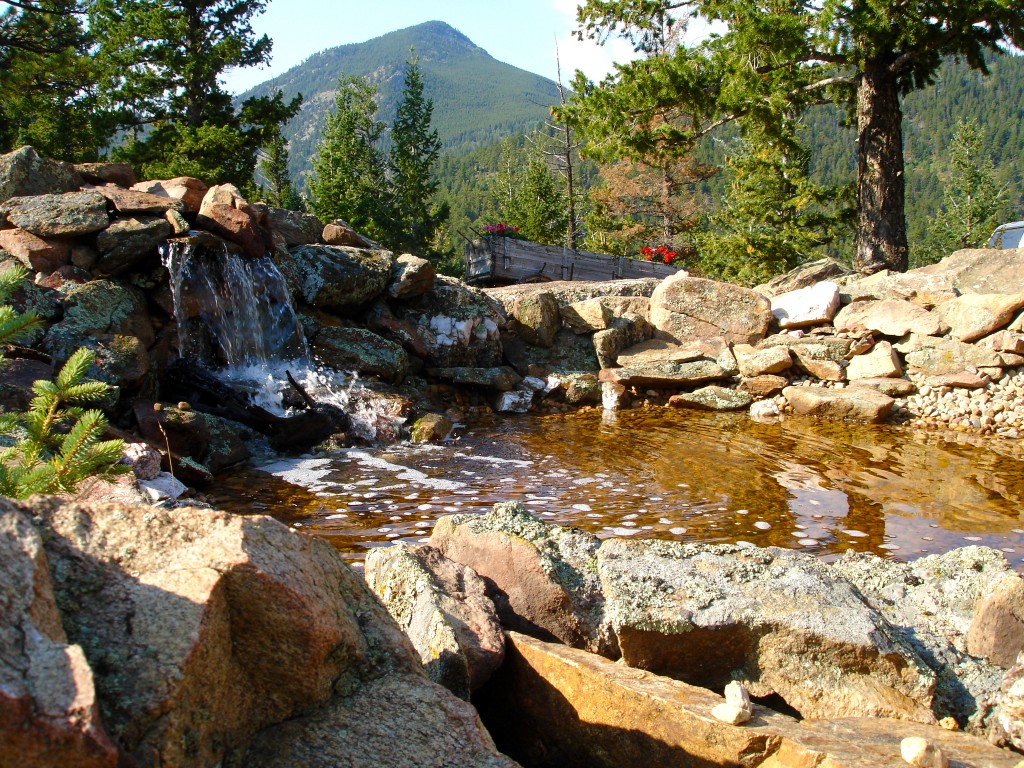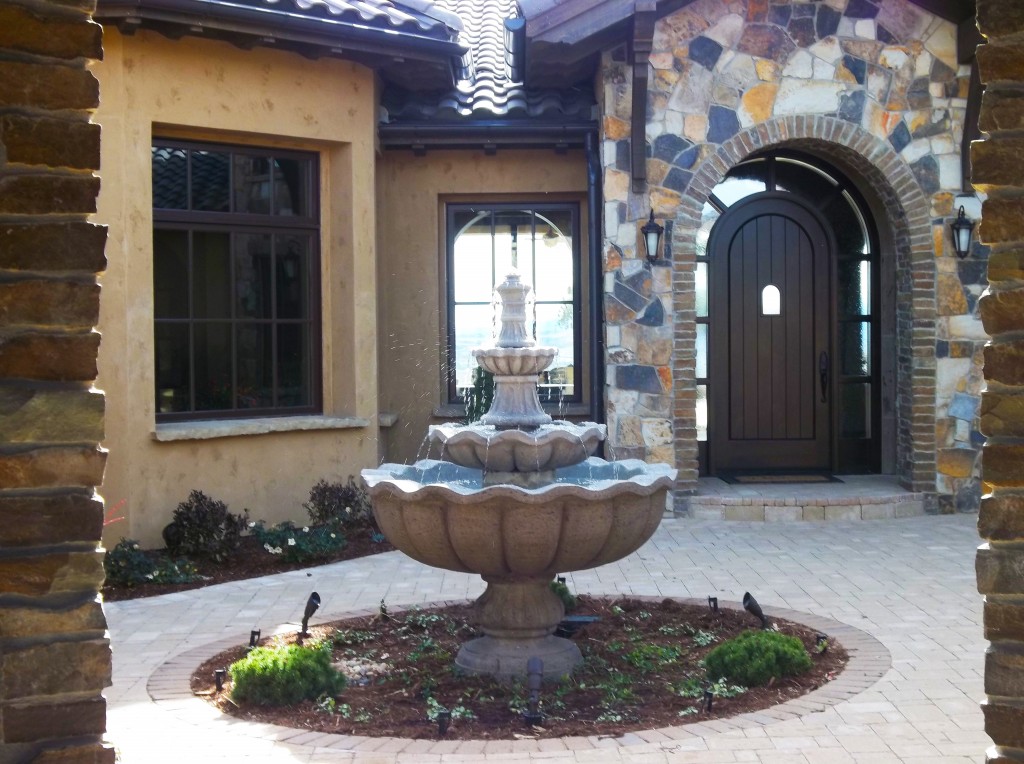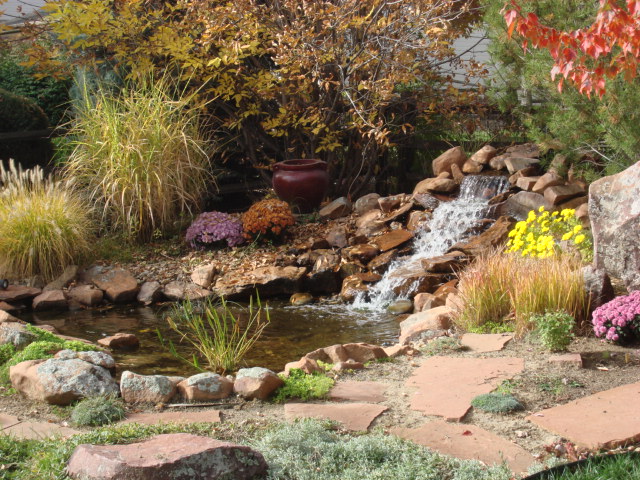 OUTDOOR KITCHENS • OUTDOOR LIVING
The Denver Landscapes architecture & construction team can create a seamless integration between the interior and exterior of your home. We use different materials such as decks, retaining walls, patios and glass to create outdoor rooms. Add plant material, fire features, and outdoor lighting to tie it all together. We will take care of every last detail including sourcing the furniture and accents so you don't have to worry about a thing.Outdoor kitchens are the centerpieces of your dining experience that become the destination for entertaining family and friends. Whether you are looking for a stone-enclosed grill island or a state of the art entertaining space complete with a smoker, pizza oven, refrigerator, all-weather TV, surround sound system, and a dramatic outdoor lighting system or something in between Denver Landscapes team can help expand your home into an exceptional outdoor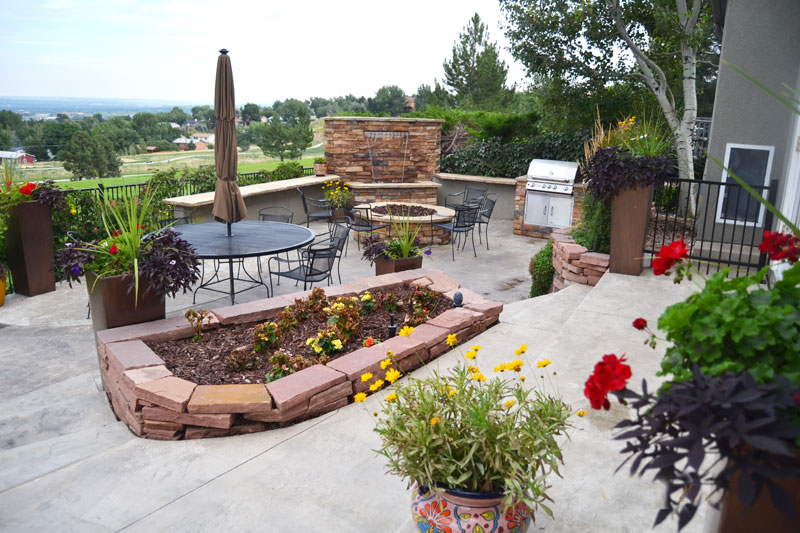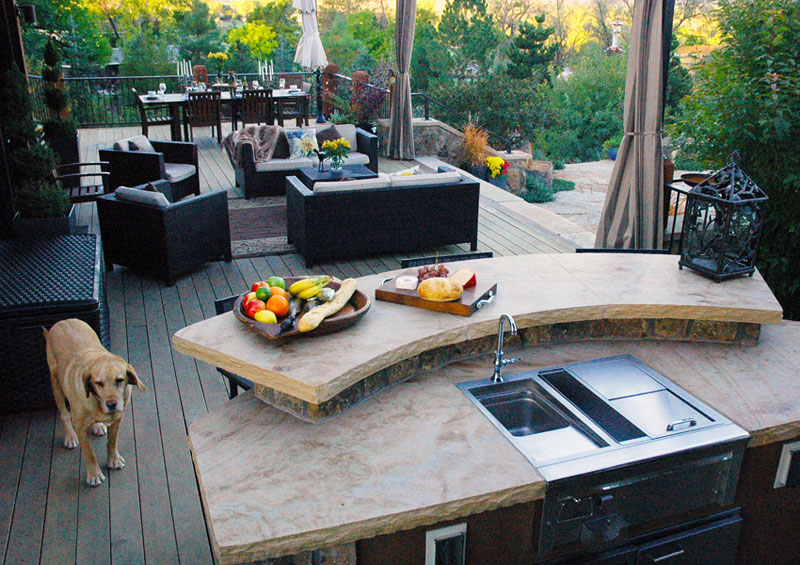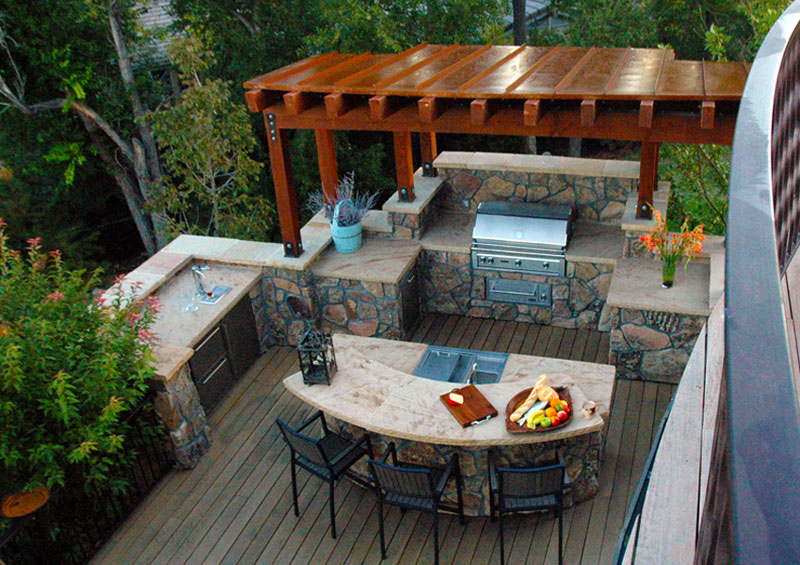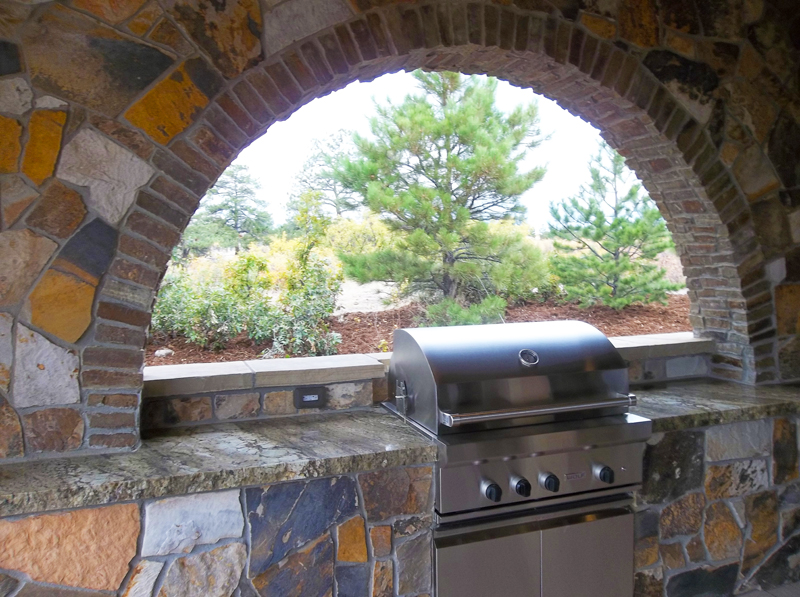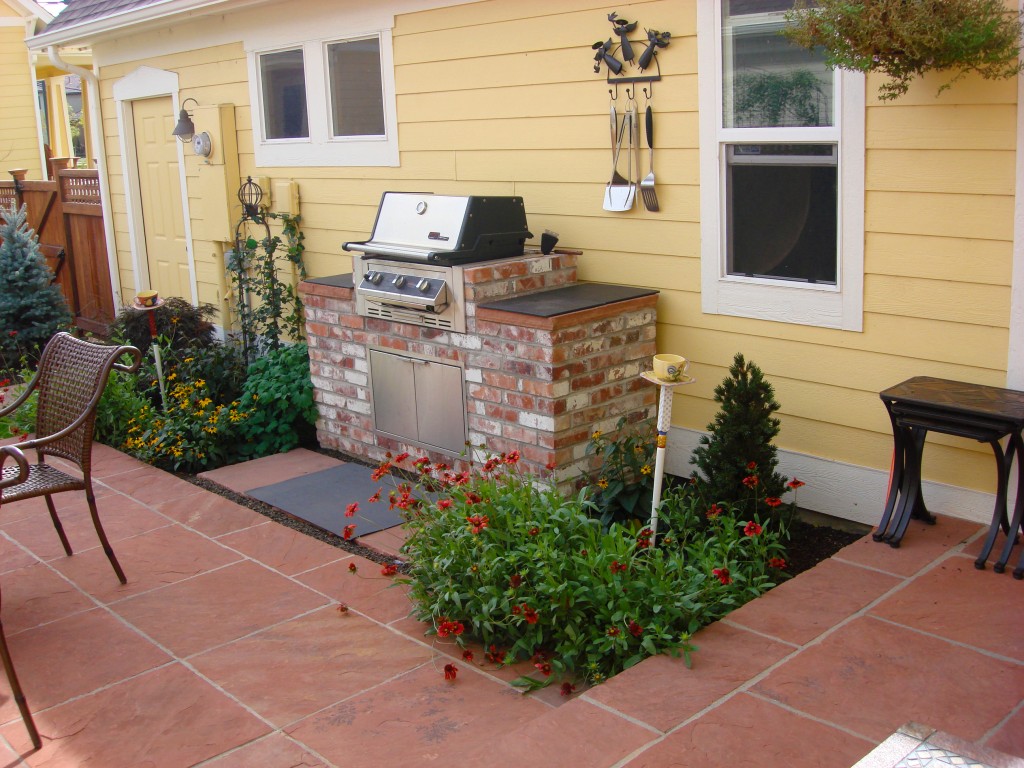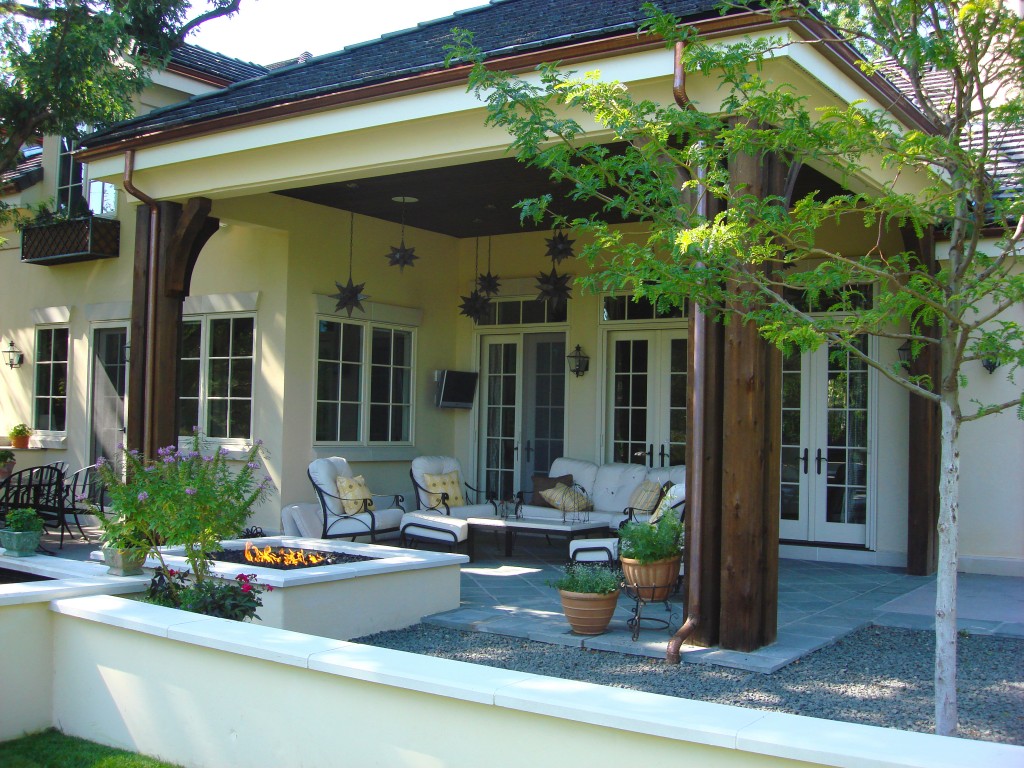 PLANT MATERIAL
Imagine a lush landscape that is both beautiful and functional with year round interest of color and texture. Denver Landscapes garden designs represent a thoughtful plan to suite your preference and lifestyle. Our garden staff have been educated in Colorado so we know its landscape best management practices and know how to integrate the perfect deciduous or evergreen tree, colorful perennials, ornamental grasses, along with blooming shrubs, into your garden design that are best suited for your property. Decorative pots strategically placed for annual and seasonal color are added elements with high impact and low maintenance when properly designed.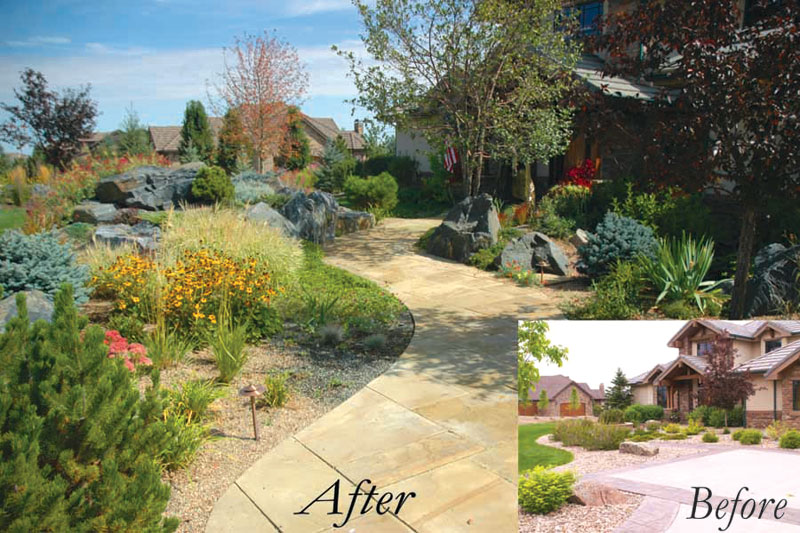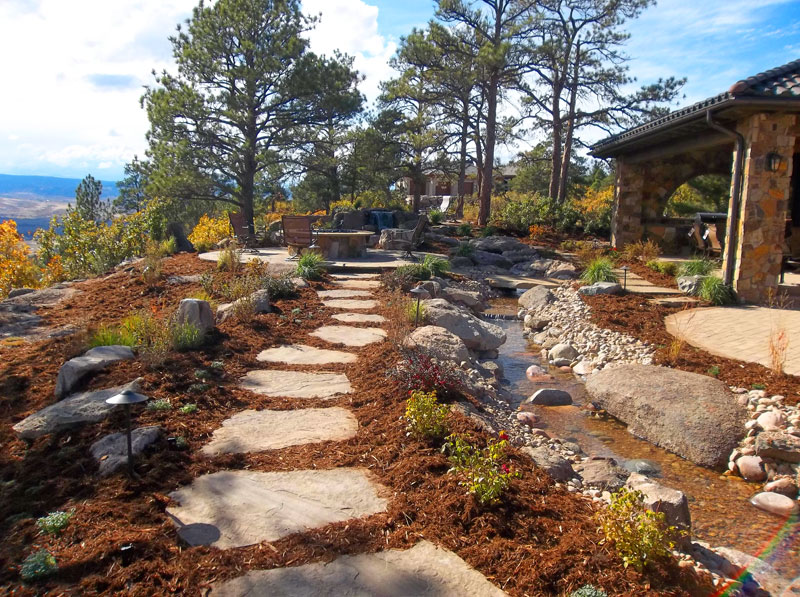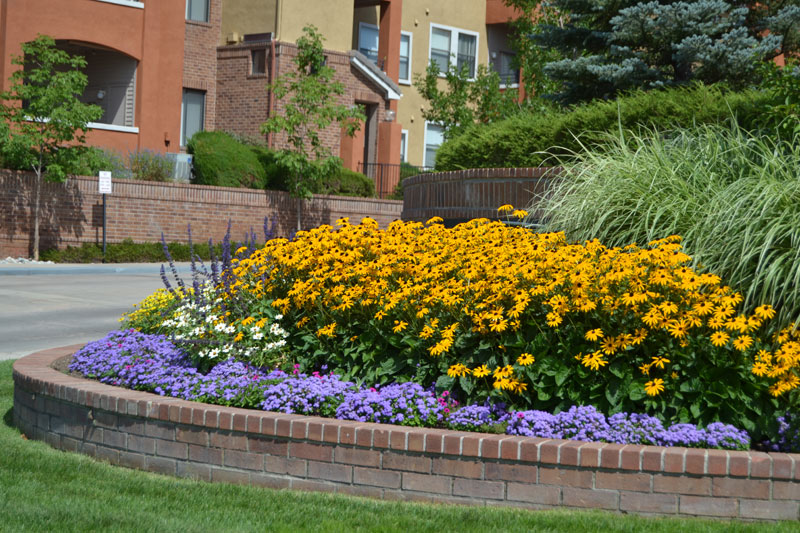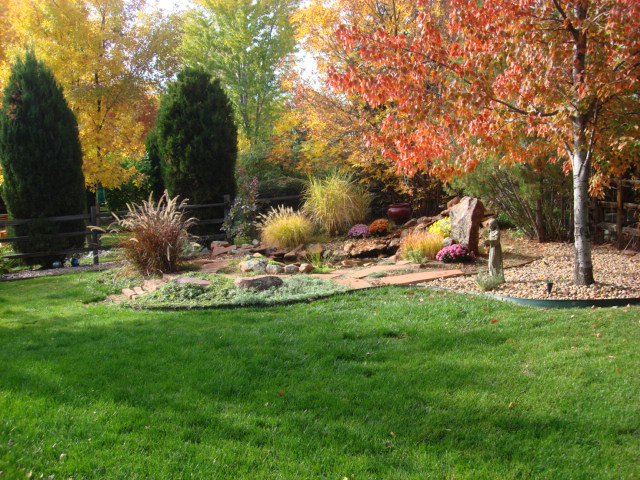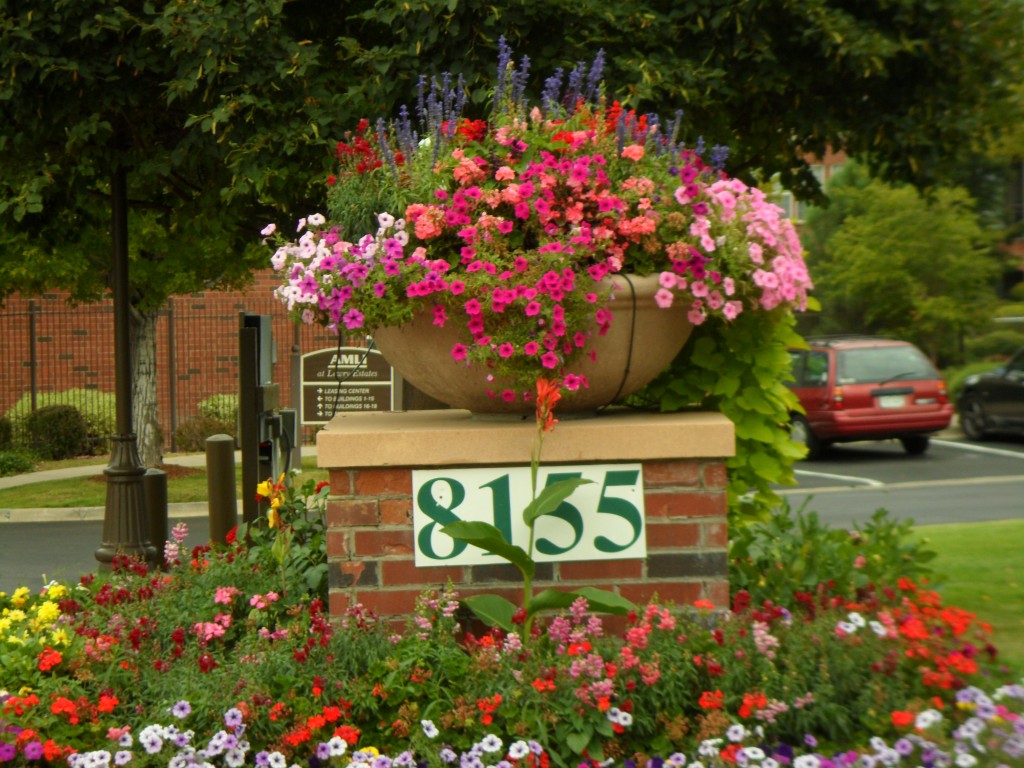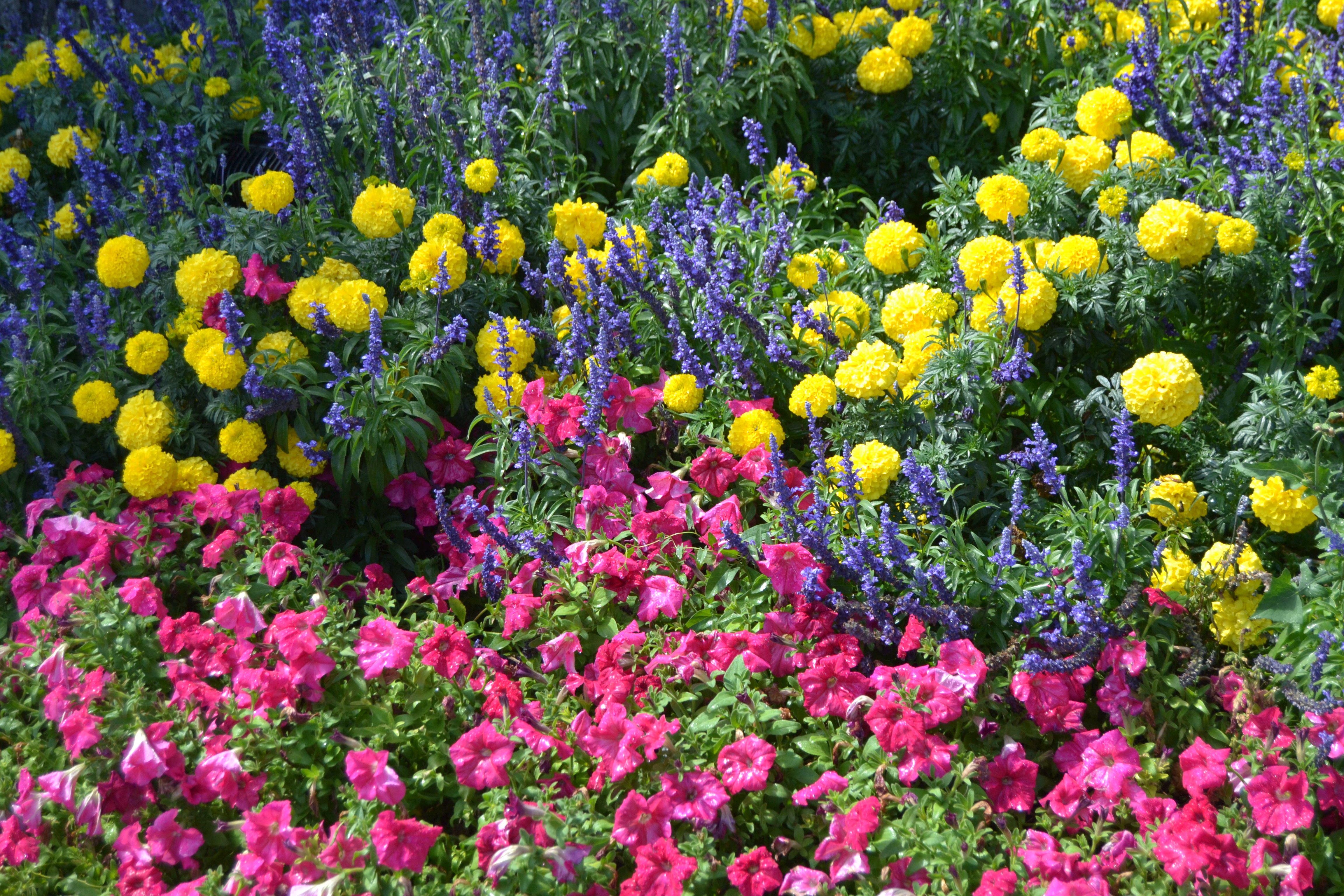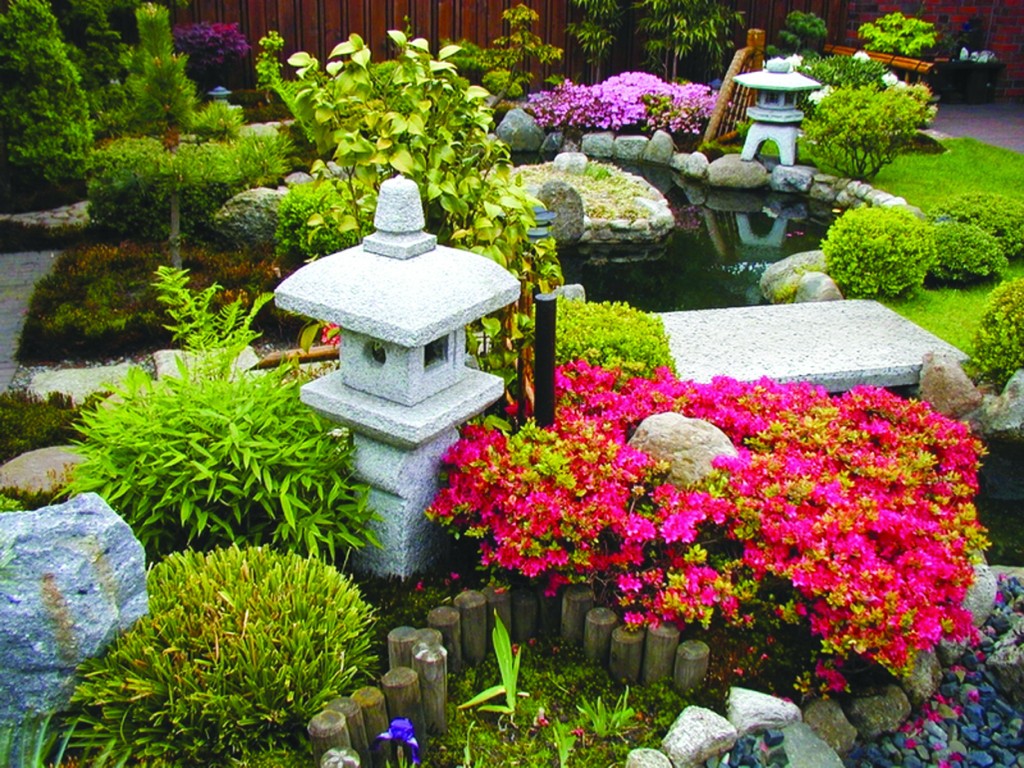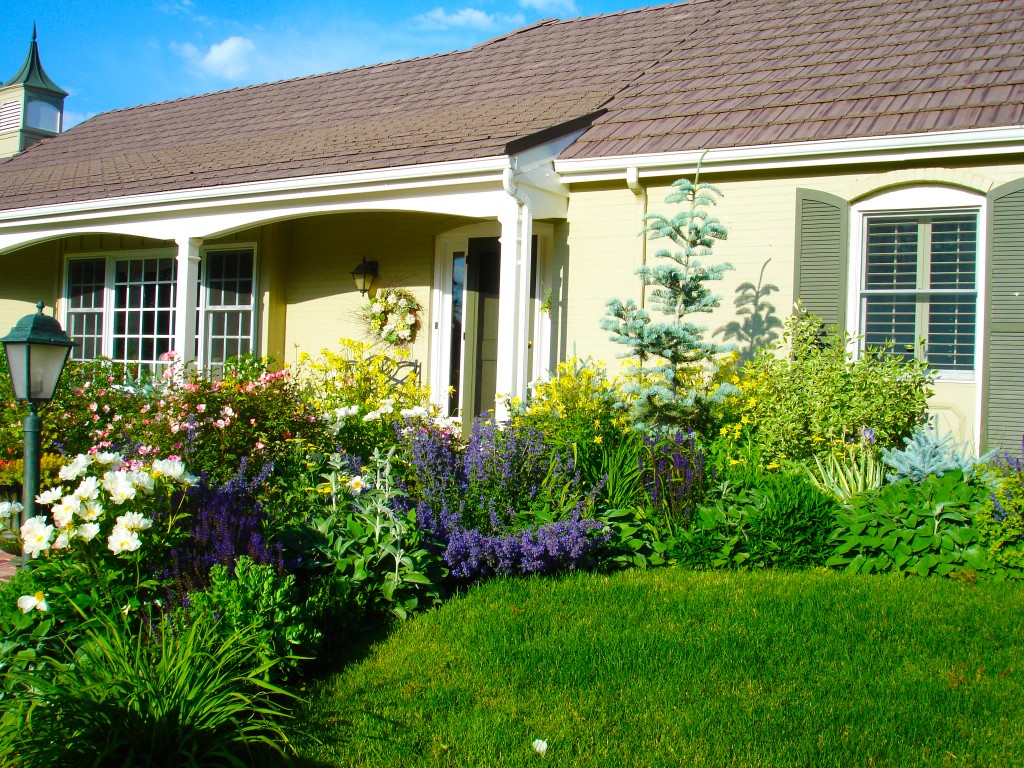 PATIOS • WALKWAYS • LANDINGS • STEPS
Expand your interior living space to an exceptional outdoor environment with a custom concrete, stone, or paver patio. Created with your individual needs and existing architecture in mind, Denver Landscapes will enhance your property's value with an inviting patio design supported with cohesive walkways that link each area of your property.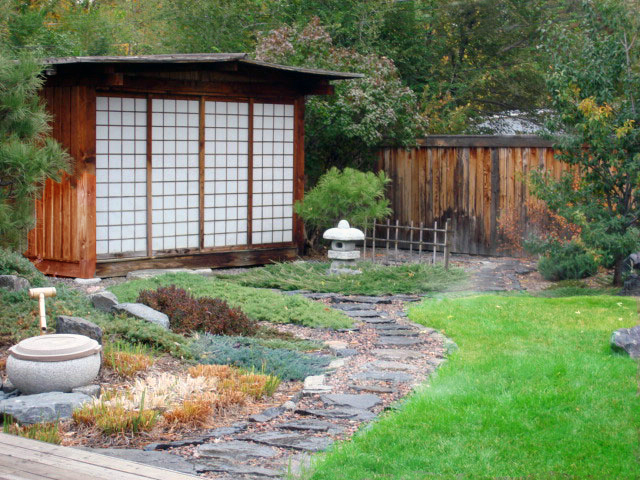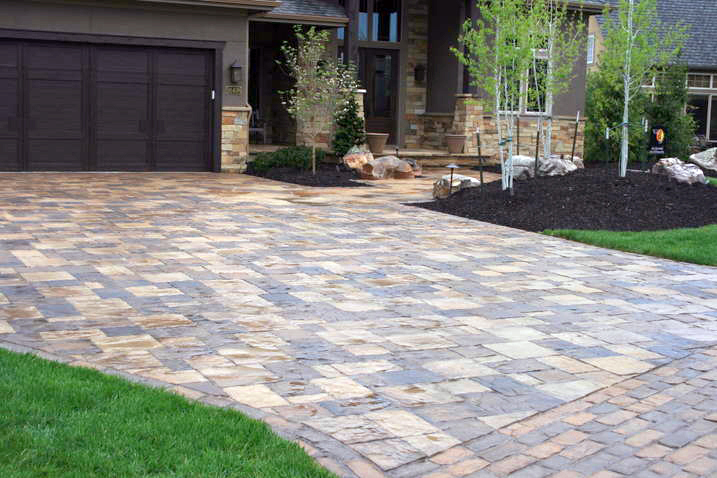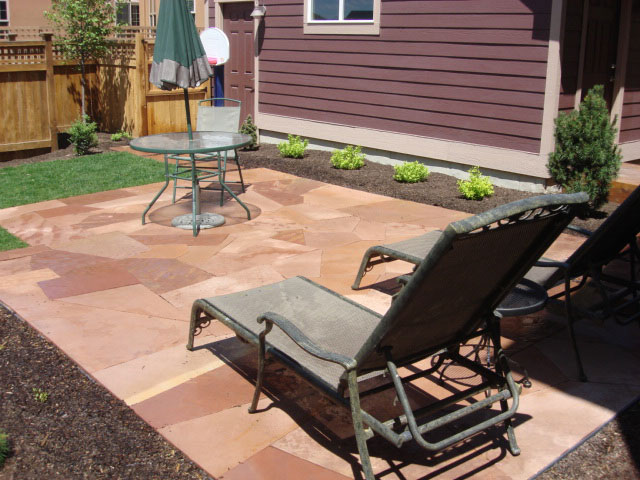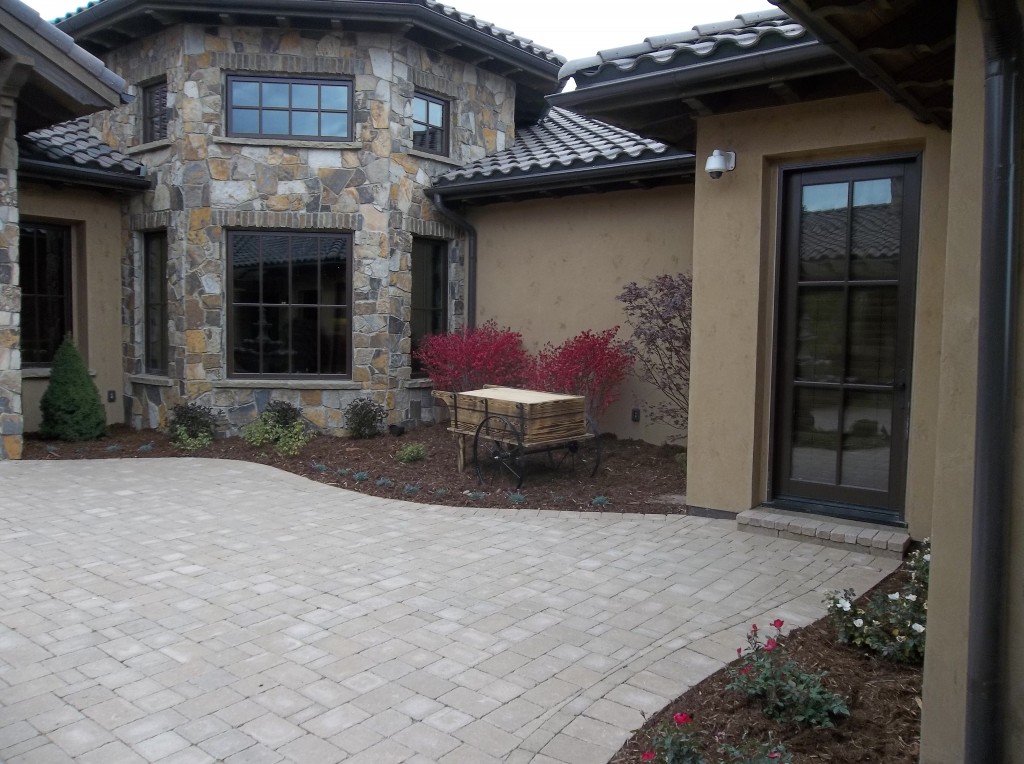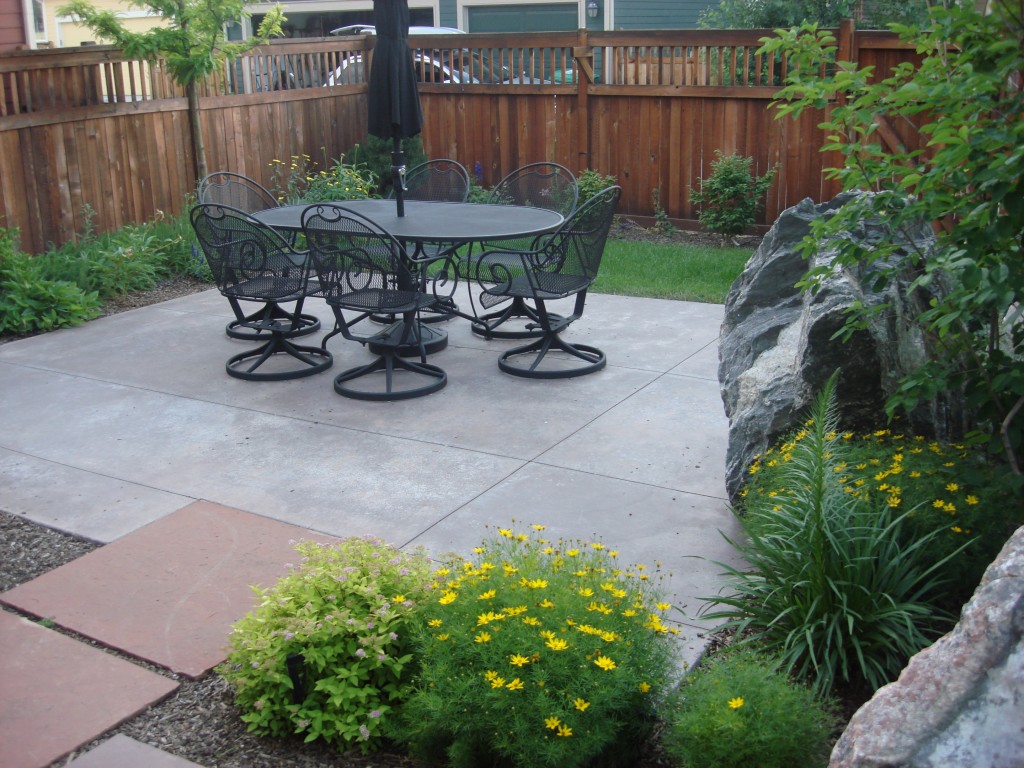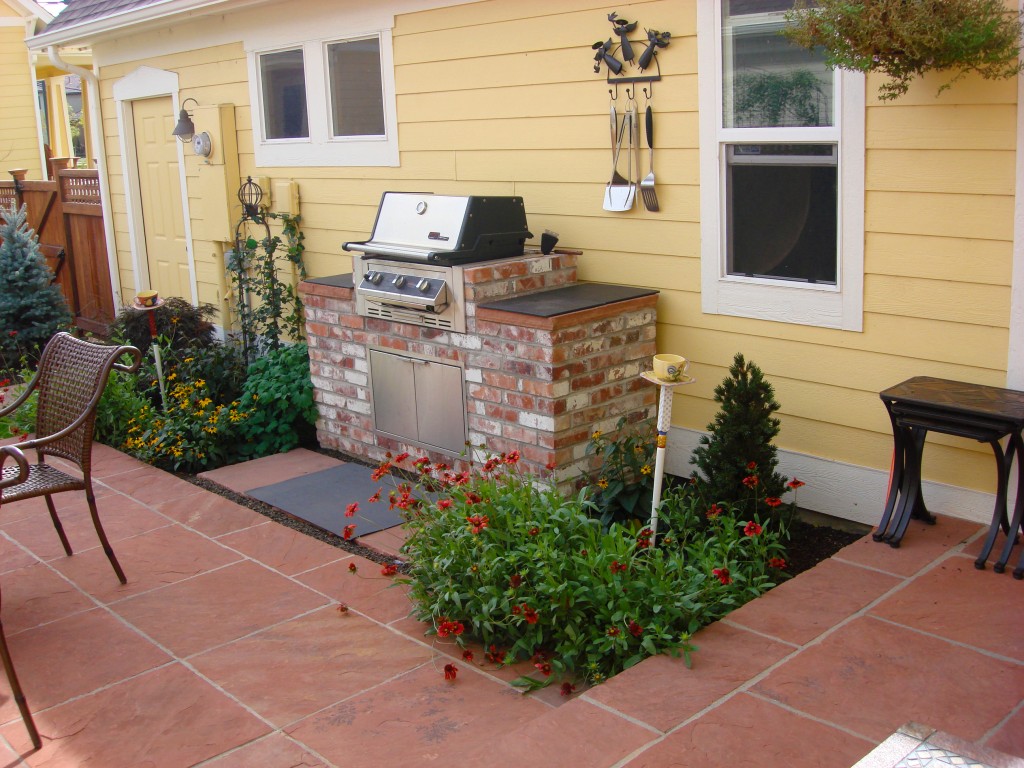 FIREPLACES • FIREPITS
Fireplaces and fire pits become the center of attention at any outdoor gathering. They create the perfect opportunity to enjoy the evening while gathered around the mesmerizing flames of a cozy fire. The ambiance of a warm and welcoming focal point adds drama to the landscape while providing warmth, light, and a great atmosphere for relaxing conversation well into the night. The team at Denver Landscapes can incorporate a natural burning or propane fire pit into a patio design or we can plan a custom gas fireplace at your outdoor kitchen. Fire pits and outdoor fireplaces have become one of our most requested items and they offer a great return on investment.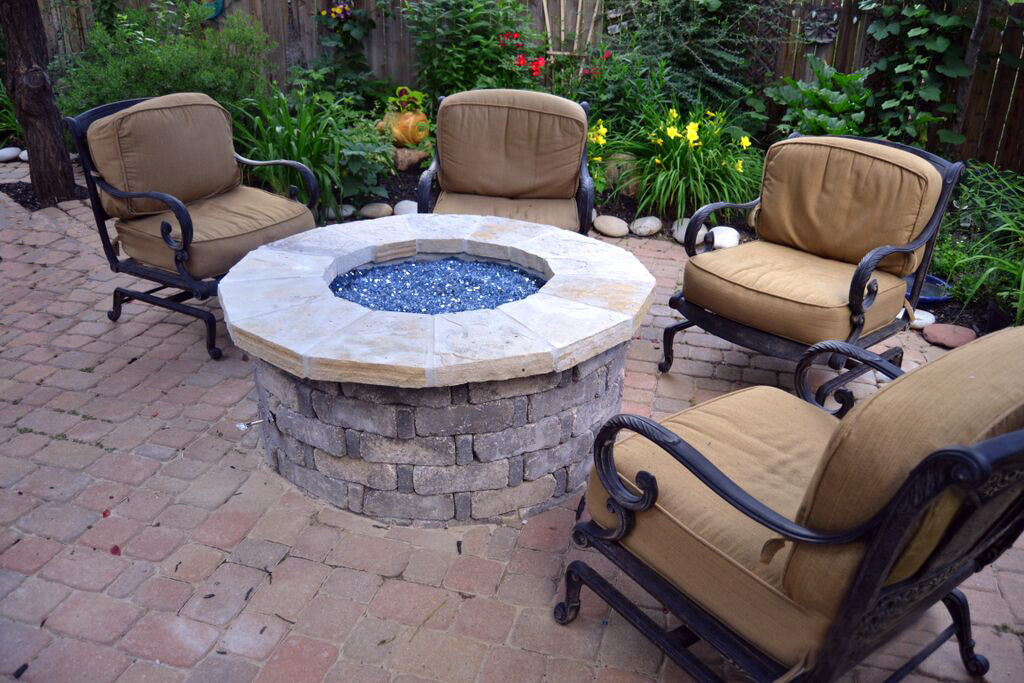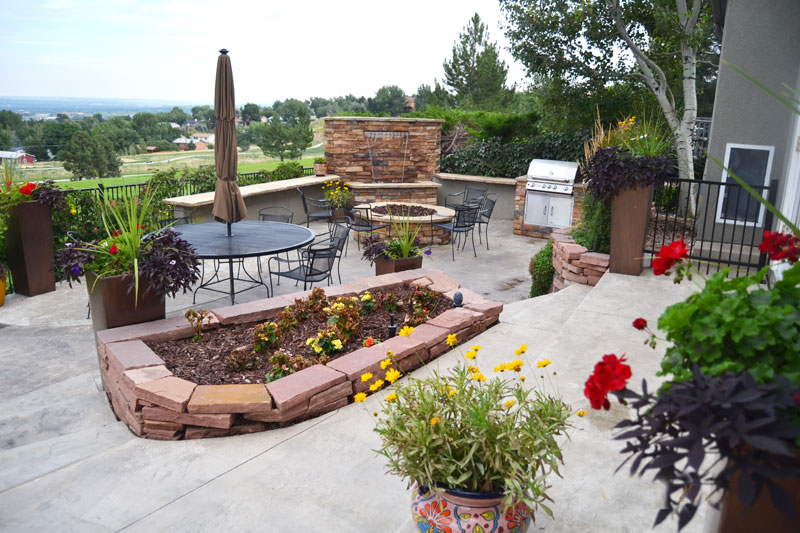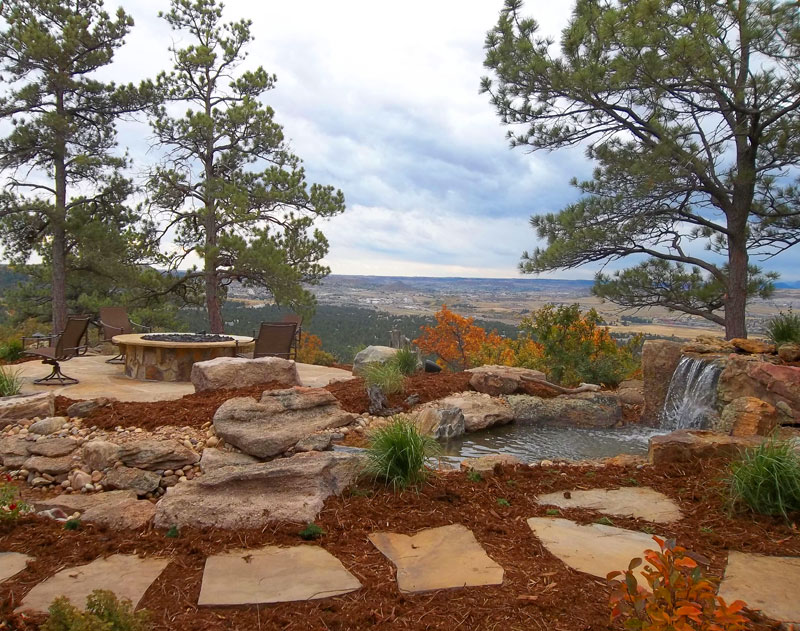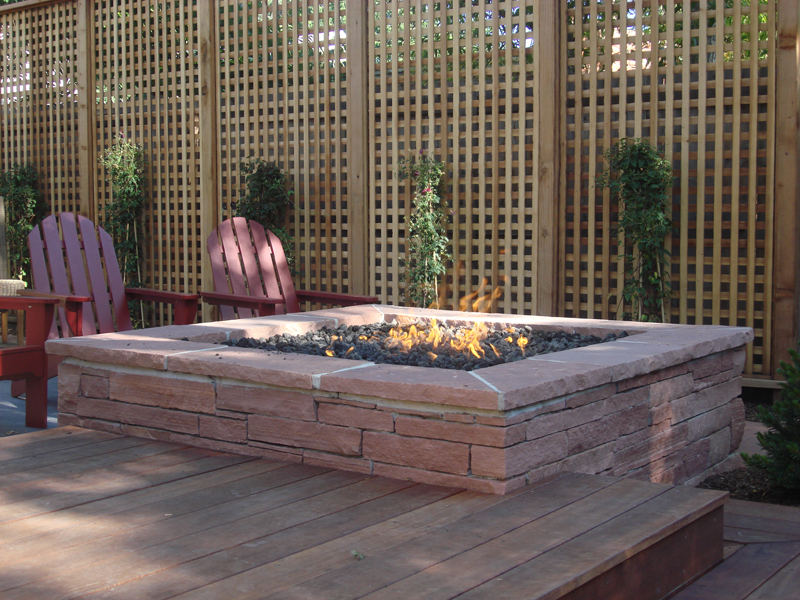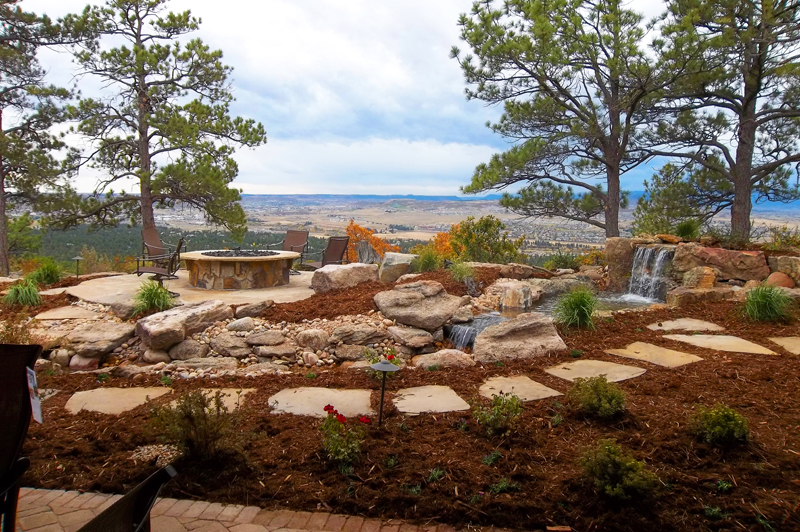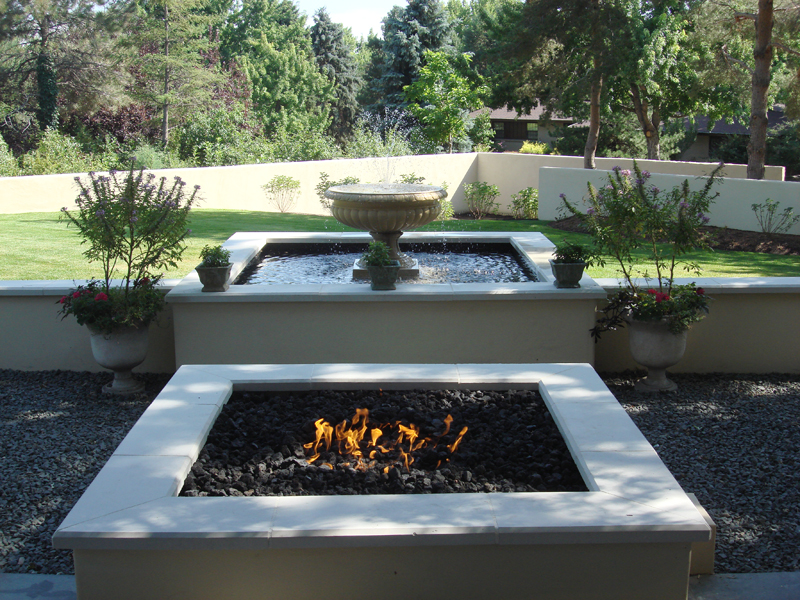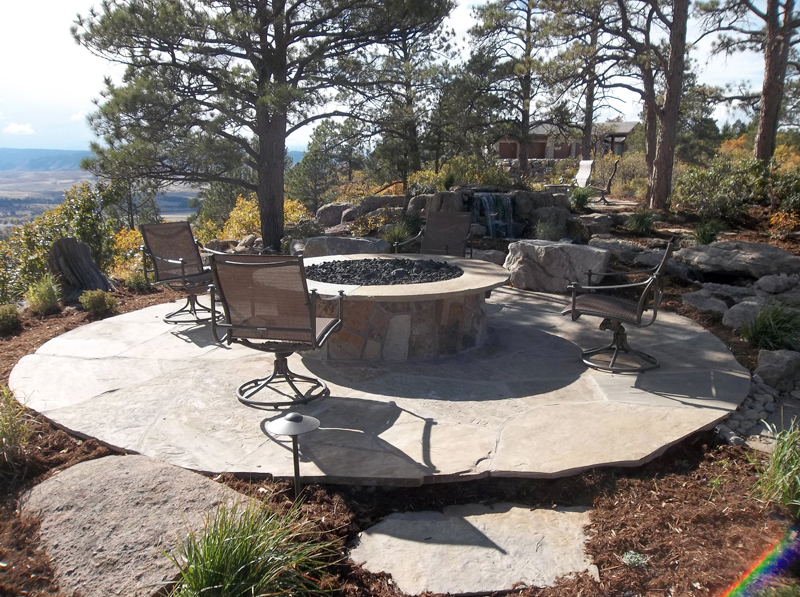 DECKS • CUSTOM WOODWORK
Add warmth and structure to your landscape with the addition of a beautifully designed deck orpergola. Our deck designers utilize their landscape architecture training when turning your decking ideas into a reality. Arbors and trellises are important elements that create vertical interest and can act as a support for unique vegetation. Fencing and decks also define the various areas of your outdoor environment while incorporating a natural material.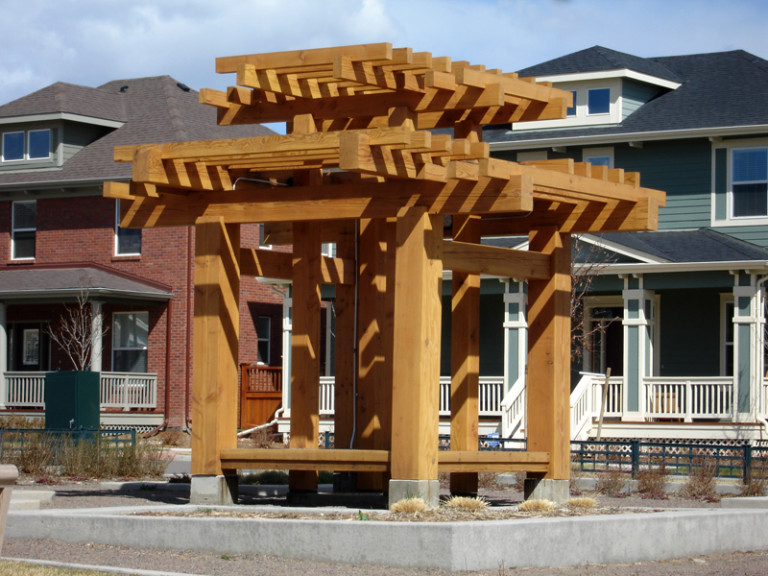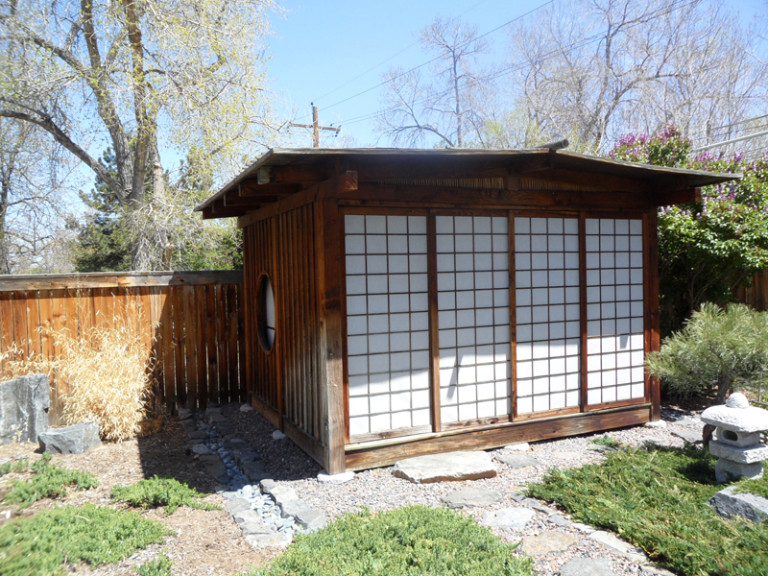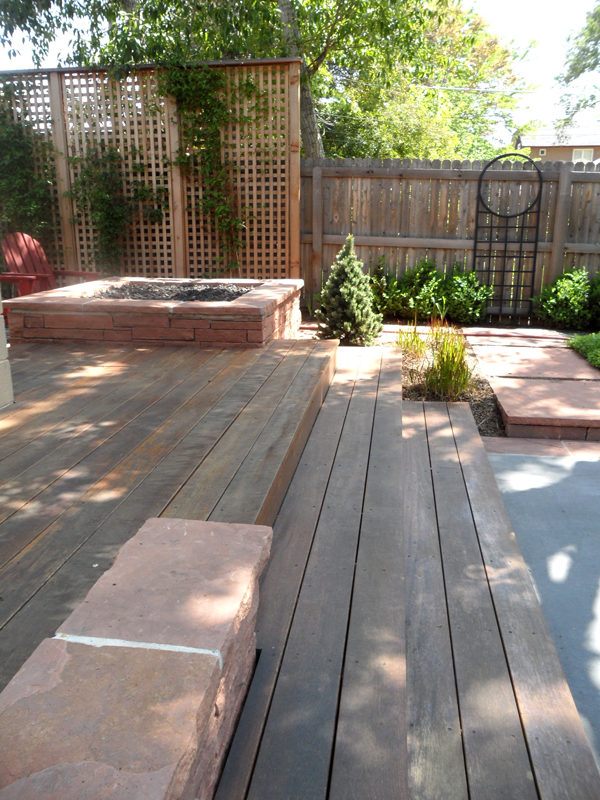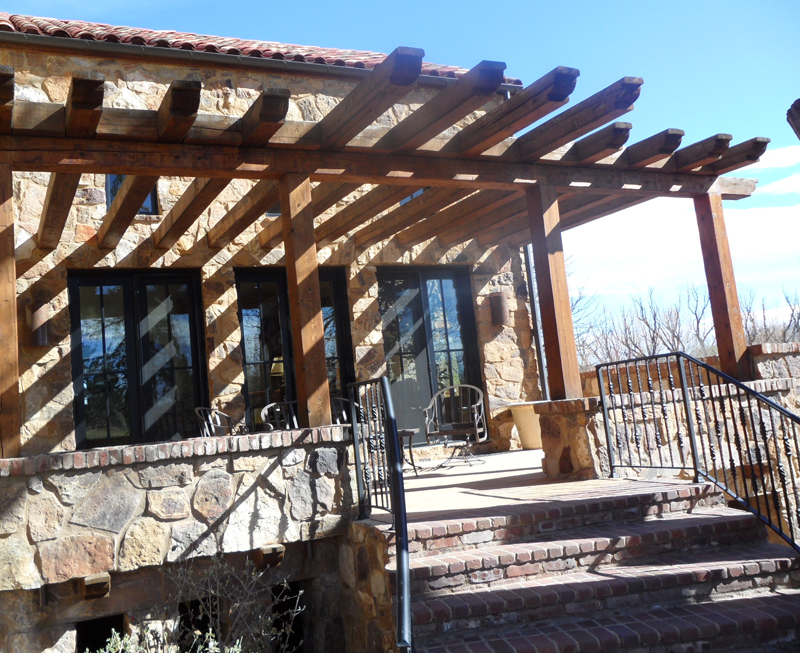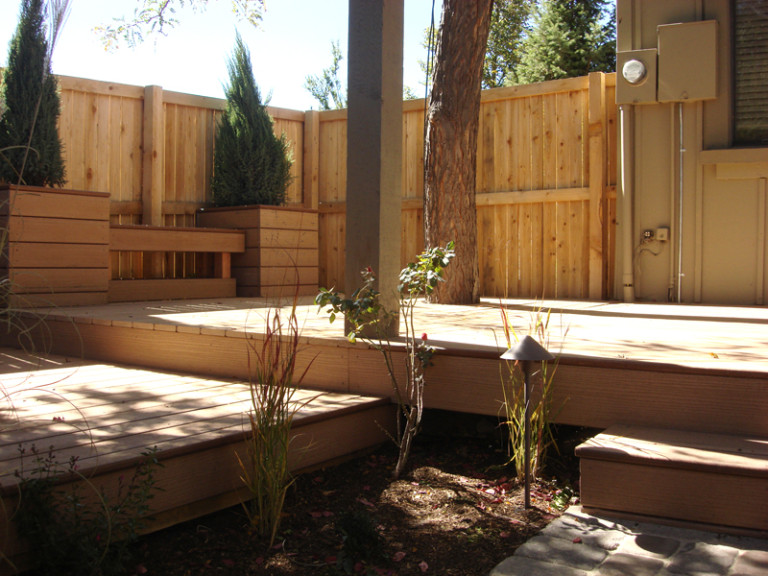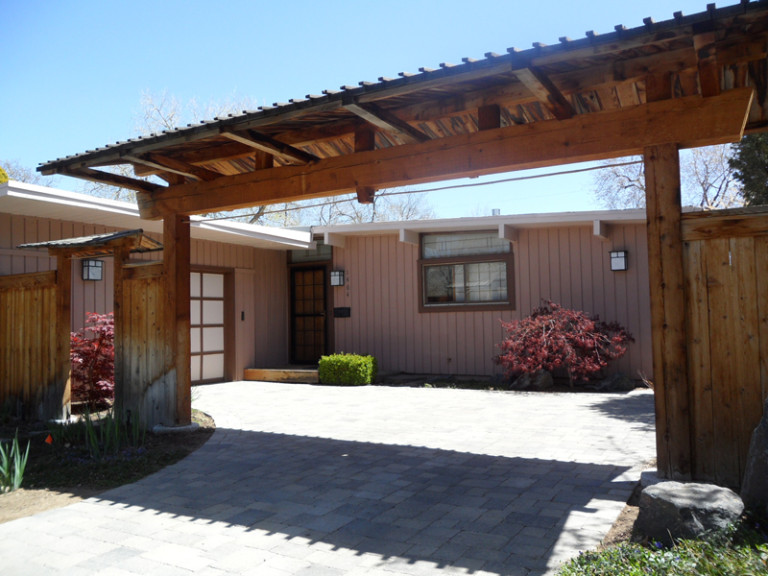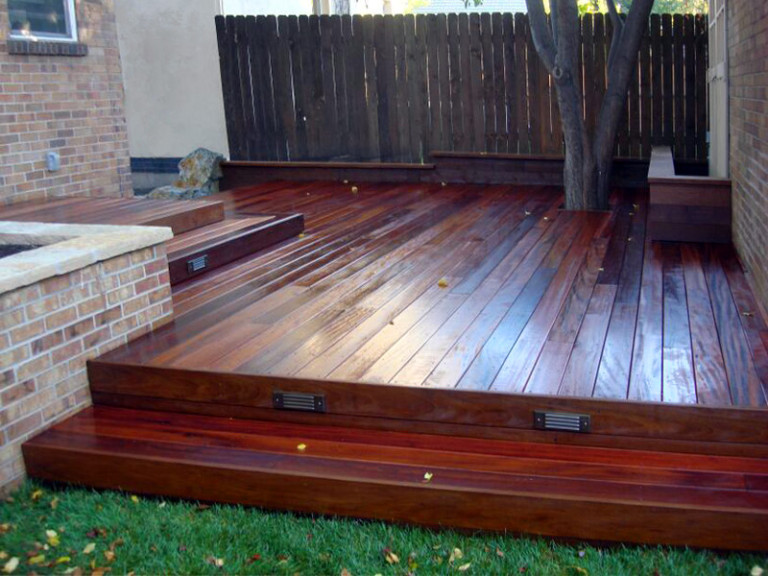 GREEN ROOFS
Green roofs create a proven return on investment for their owners, and the design possibilities are endless. The team at Denver Landscapes architecture and construction will work with you to create the green roof that best suits your lifestyle – from a monoculture planting that helps reduce global warming and improves your air quality to a vegetable garden that creates sustenance and adds green to an urban area. Green roofs also play a key role in storm water management and noise reduction while saving you on overall long-term maintenance cost.